I am  currently working on a re-design and renovation project in Palm Springs, California…and I'm loving it!  I particularly love the opportunity to work in the primary design style of Palm Springs: Desert Modernism.  A variant of a favorite design style, mid-century modernism, Desert Modernism is extremely prevalent in much of Southern California.  I think I love the simple elegance of the lifestyle most, where the exterior landscape becomes not just the backdrop, but the art of the home.
Like other modern styles, Desert Modernism makes use of straight lines and glass, which makes the space look bright, open, and clean.  Desert Modern style is further influenced by the particular challenges and benefits of living in a desert climate.  It's not surprising in weather this warm that desert living is pretty informal, and the open interiors reflect this.  You won't find much chintz or cluttered decor in this style; the rooms are designed to allow you to breathe and move around.  Too many details would feel suffocating in the hot desert climate.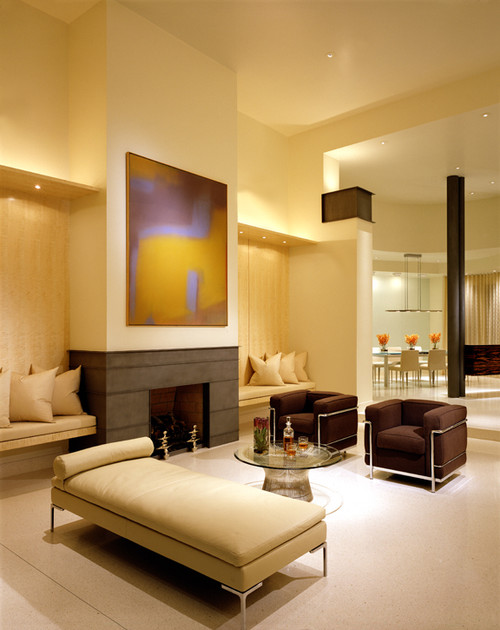 This style isn't barren, however.  Desert Modernism draws inspiration from the beauty of the surrounding desert, often featuring large windows and indoor/outdoor spaces to connect the home to its landscape.  Colors are often bright and airy neutrals, adding to the open atmosphere.  The limited color palette adds to the informal elegance that characterizes Desert Modernism.
Let me help you embrace the informal beauty of Desert Modernism in your own home.  Contact me at
Interior Makeovers, Inc.
at 310-788-0990.
Photo 1 via Arcaid/Alamy
Photos 2 & 3 via Houzz